Learn more about booking your birthday party at the coolest place in town!
Click Here
Welcome to Our New Website at the Greensboro Ice House!
(you may want to update your bookmarks) 7-16-16
Pick up a Loyalty Card today and earn free services with frequent purchases on public skating, figure skating, open hockey and skate sharpening
The Greensboro Ice House opened in the fall of 1997. We are located near the Wendover Avenue exit off of I-40. We are a multipurpose organization open year round that offers skating to the public, youth and adult hockey, learn to skate classes, figure skating, birthday parties, day camps, group outings, broomball, and private rentals. Our facility is equipped with rental skates, a concession stand, four locker rooms with showers, a women's locker room, two multipurpose birthday party rooms, a mezzanine viewing area, and pro shop with skate sharpening. Our staff is excited to serve you! We are the home of Greensboro Youth Hockey Association's Stars, who offers learn to play hockey, house leagues, and travel leagues. We are also the home of Summit Figure Skating Club.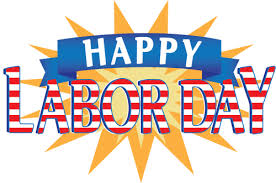 Reminder: No Learn to Skate classes on Tuesday, August 30th and Saturday, September 3rd due to the Labor Day holiday. Progress Reports administered on Tuesday, September 6th and Saturday, September 10th. Last classes of Summer semester  Tuesday, September 13th & Saturday, September 17th.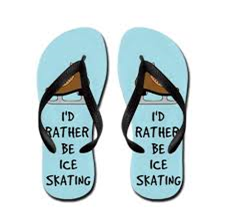 Summer Learn to Figure Skate and Learn to Hockey Skate classes start Tuesday, July 19th and Saturday, July 23rd. $10 on-line (only) registration discount through Sunday, July 17th.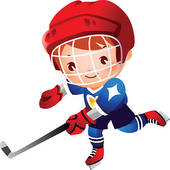 Summer Learn to Hockey Skate and Learn to Hockey Skate classes start soon!  $10 on-line (only) registration discount through Sunday, July 17th.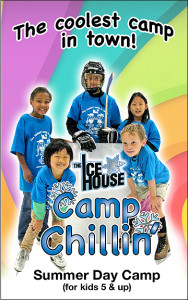 Summer at the Ice House is the COOLEST! Camp Chillin' returns for summer skating FUN!


Bulletin Board
The most urgent information about our business will be found in this box. The "Greensboro Ice House Bulletin Board" is the place to check for cancelled sessions, emergency closings due to weather and any other important information we think you need to know right away! So check back often, and we will do our very best to keep you informed!