Welcome to the Greensboro Ice House!
Pick up a Loyalty Card today and earn free services with frequent purchases on public skating, figure skating, open hockey and skate sharpening
The Greensboro Ice House opened in the fall of 1997. We are located near the Wendover Avenue exit off of I-40. We are a multipurpose organization open year round that offers skating to the public, youth and adult hockey, learn to skate classes, figure skating, birthday parties, day camps, group outings, broomball, and private rentals. Our facility is equipped with rental skates, a concession stand, four locker rooms with showers, a women's locker room, two multipurpose birthday party rooms, a mezzanine viewing area, and pro shop with skate sharpening. Our staff is excited to serve you! We are the home of Greensboro Youth Hockey Association's Stars, who offers learn to play hockey and house leagues; Triad Hockey Alliance a joint venture between Greensboro Youth Hockey and Winston Salem Youth Hockey provides travel leagues for our youth. We are also the home of Summit Figure Skating Club.

$10 Intro to Ice Skating Event on Saturday, February 17th from 12:00-1:15pm! Learn skating basics in a 30 minute group lesson by members of our professional coaching team! Enjoy free skating time immediately following group lesson! $10 fee includes skate rental! This event is open to skaters 4 years old and up. Participants must pre-register for our Destination Pyeonchang Intro to Skating Event via our on-line enrollment tab. The event will be kicked off with skating demonstrations by local talent! PLEASE ARRIVE EARLY (11:30am) to check-in, obtain and tie skates!
Destination Pyeonchang Intro to Skating Event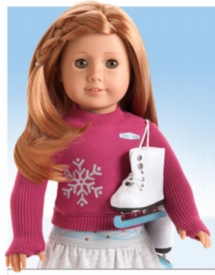 Join us for our 3rd Annual American Girl Sweetheart Skate on Saturday, March 3rd! Take a mini skating lesson, learn a choreographed routine with your AG doll (or your favorite doll) and enjoy hot cocoa and cookies! No prior skating experience required and skate rental included in participation fee. Registrations accepted through February 28th! Space is limited! Register through our on-line enrollment page by clicking on the blue Learn to Skate box.
American Girl Sweetheart Skate Flyer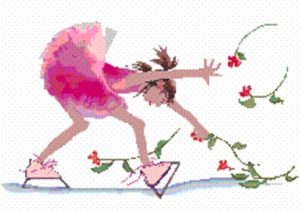 Spring Learn to Skate Figure Skate and Learn to Hockey Skate classes begin Tuesday, March 6th and Saturday, March 10th. Classes open to beginner and advanced skaters ages 4 and up! 30 minute weekly class includes skate rental PLUS class card with FREE public skating admission! $10 registration discount on all on-line enrollments through Sunday, March 4th.
Spring 2018 Learn to Figure Skate Flyer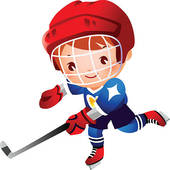 Spring 2018 Learn to Hockey Skate Flyer


Bulletin Board
PLEASE NOTE SCHEDULE CHANGE:
The most urgent information about our business will be found in this box. The "Greensboro Ice House Bulletin Board" is the place to check for cancelled sessions, emergency closings due to weather and any other important information we think you need to know right away! So check back often, and we will do our very best to keep you informed!