Greensboro Ice House Schedule Page
Prices and times are subject to change without notice
Choose a tab below to download a schedule.
PUBLIC SKATING
Download August Public Skating Schedule
Please note: Most weekday public skating sessions are only $7, including skate rental.
**Weekends: Friday night through Sunday
Skating Admission $8.00
Skate Rental $3.00
Ages 3 and under=$3 flat fee during any of our sessions
**For any session that's scheduled for 2 hours or longer, weekend rates may apply.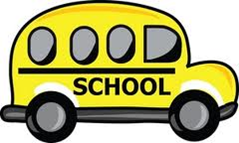 A make-up Safety Meeting will be held on Saturday August, 18th at 12pm, if you didn't make one of the prior Safety Meetings on July 24th or Saturday, July 28th. The make-up Safety Meeting will take place in the birthday party rooms and every effort will be made to keep the meeting to approximately 45 minutes.
Please review the freestyle calendar carefully and please check the Facebook page notification of any changes to the schedule.
Stay up to date on all figure skating news by "liking" us on our FIGURE SKATING Facebook page @: Greensboro Ice House Figure Skating.